Figures of Famous Movie Directors Merged with Their Most Epic Characters
1 year ago
553
Figures of Famous Movie Directors Merged with Their Most Epic Characters
The famous Artist Mike Leavitt who is a huge fan of Movies, presents to us some of his new art pieces which include the Famous Movies Directors mashed up with their Most Iconic Characters.
Mike Leavitt is an American Visual Artist and a huge movie fan. Mike in honor of his favorite movie directors, made this pretty cool figures using sixteen of curved wooden pieces.
Despite the fact that the figures are made to pose an art form that is created by the appearance of the film maker and his most epic movie character, we can say for sure that the look of this figures is pretty unusual and cool.
All of this figures are 18 inches tall and wide and in scale they are 1:4, using polymer clay and sculpted with scratching the wood.
'Art and Film treat my pain. They are Magic . They always trick me to remember why is this world so especially beautiful. ' - One of the phrases that Mike used to express what significance in his life do both of this activities have.
#1 Hayao Miyazaki
#2 George Lucas
#3 Alfred Hitchcock
#5 Tim Burton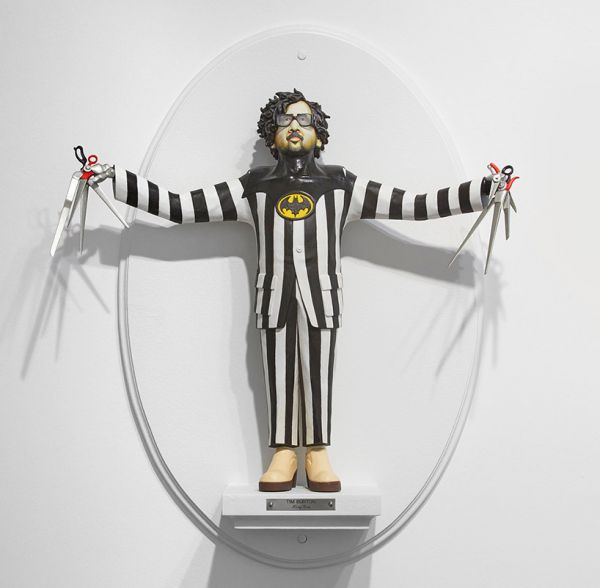 #6 Steven Spielberg
#7 Stanley Kubrick
#8 Martin Scorsese
#9 James Cameron