Police Van Ramming Over the Protesters in front of the U.S. Embassy
1 year ago
523
Police Van Ramming Over the Protesters in front of the U.S. Embassy
WARNING DISTURBING VIDEO AND PHOTOS: At least three people(students) ended up in hospital after the Van ram over the protesters.
Pedals the bipedal bear became an internet celebrity after a video was released of him wondering around suburban New Jersey neighborhoods on his two legs.
It is believed that he didn't choose his human like walking stile by choice, but through an injury to his front paws, the poor guy.
New York Times
reported that the hunters killed at least 487 bears in this Season.
Just like in the game GTA, the police was ramming all over the protesters in Manila, Philippines. It is a Anti-U.S. protest right infront the U.S.Embassy in Manila, Philippines, where at least three people(students) ended up in hospital...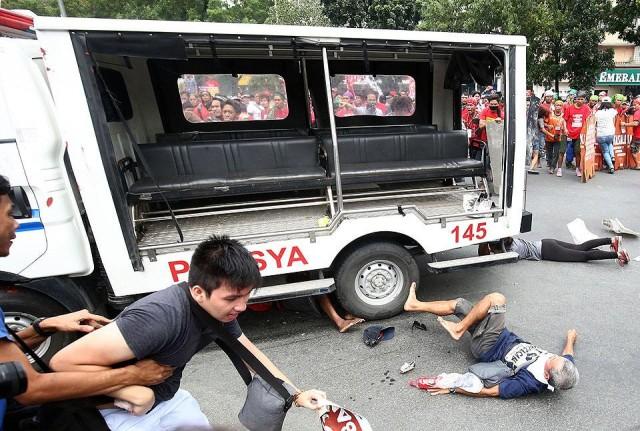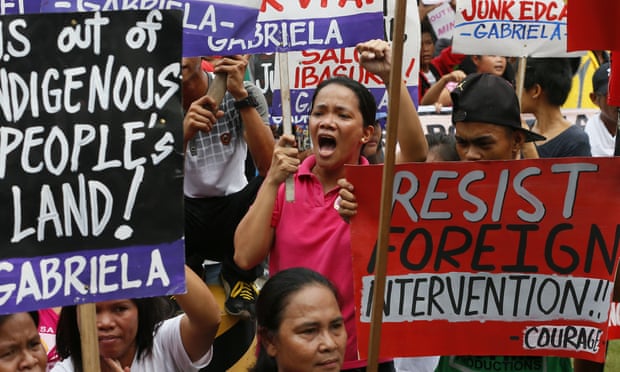 Police arrested dozens of protesters while they were using tear gas against the crowd... The crowd, made up of tribespeople and workers, also a lot of students, which are protesting against the presence of the U.S. Troops in their Country and also supporting the call of their president
Rodrigo Duterte
, for a foreign policy which is not depended on U.S. no more...
Warning: This following video contains graphic that may disturb some viewers: